A colonoscopy, an investigation procedure used to examine the large intestine and rectum, requires a specific diet before the process to clear the bowel. In this article, we will explore what to eat after a colonoscopy, Foods to avoid after a colonoscopy as well as Sample Post-Colonoscopy Meal Plans.
Recovery Stage
Post-colonoscopy, patients need adequate hydration and nutrient replenishment. In the recovery area, individuals are usually given water and other fluids to substitute any lost electrolytes.
Foods to Eat After a Colonoscopy
A colonoscopy impacts the digestive tract. Therefore, it's beneficial to consume easily digestible foods that aid in quick recovery and reduce discomfort like gas or bloating. Foods that are gentle on your stomach include:
Applesauce: This is soft, easily digestible, and packed with dietary fiber.
Mashed Potatoes: They are filling and easy on your digestive system.
Scrambled Eggs: They provide necessary proteins and are soft and easily digestible.
Pudding: Easy to swallow and filled with calories and protein.
Cooked bland vegetables: Examples include carrots or beans.
Lean Proteins: Options are skinless chicken, fish, or. Aside from providing essential nutrients, they are also less likely to cause digestive problems- Liquids: Hydrating with soups, broths fruit, vegetable juices, and tea can help minimize dehydration from the colonoscopy procedure.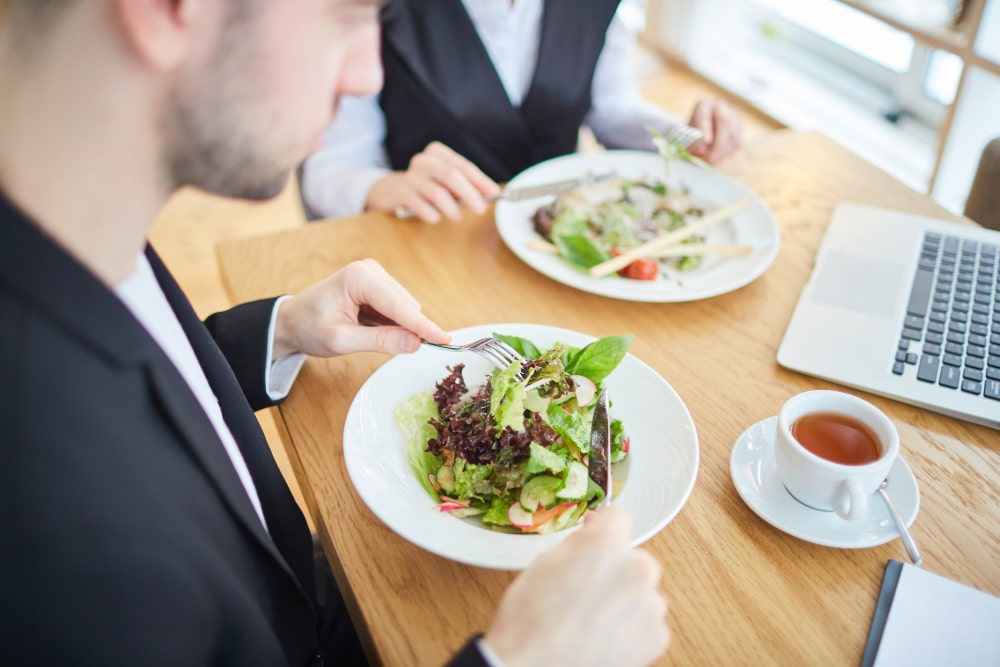 Read More: Metabolic Confusion Diet: Everything You Need to Know
Sample Post-Colonoscopy Meal Plans
After a colonoscopy, it's crucial to reintroduce foods in a gentle manner. Here are some sample meal plans to consider:
Day 1:
Breakfast: Start with a clear liquid breakfast such as a very diluted fruit juice or a clear broth.
Lunch: You may progress to a semi-solid meal, such as a serving of applesauce or a bowl of gelatin.
Dinner: You might introduce more substantial foods, yet still light and easily digestible, like scrambled eggs and white toast.
Day 2:
Breakfast: Begin with soft foods, such as a banana or well-cooked oatmeal.
Lunch: Enjoy a puréed vegetable soup or have mashed potatoes.
Dinner: You could have a piece of grilled white fish or chicken, along with well-cooked vegetables like carrots or zucchini.
Day 3:
Breakfast: Lightly buttered whole-grain toast with a side of cottage cheese.
Lunch: A sandwich with lean protein, like turkey or chicken plus a vegetable soup.
Dinner: A piece of salmon or chicken with roasted vegetables and a serving of brown rice or quinoa.
Throughout these days, ensure you're drinking plenty of clear fluids to stay hydrated, such as water, herbal tea, or clear fruit juices. Drinks that contain electrolytes (like sports drinks) can also help with hydration. After the initial recuperation period (about 1-3 days post-colonoscopy), you should be able to resume your regular diet. However, always follow the specific advice given to you by your healthcare provider as individual needs can vary.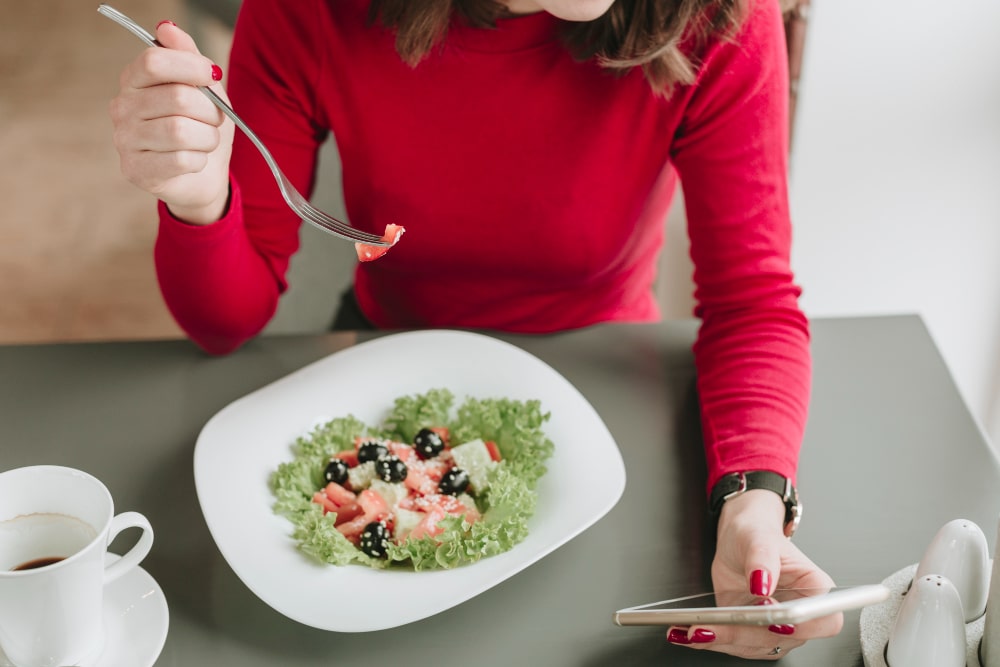 Read More: How to Get Rid of Garlic Breath? Home Remedies and Tips
Foods to Avoid After a Colonoscopy
Certain foods may stimulate bowel movements, creating discomfort. Avoid high-fiber or gas-producing food items like:
Non-proteins such as fried meat or fish and chicken with skin.
Whole grains like whole wheat bread, whole wheat pasta, and whole grain cereal.
Acidic fruits such as oranges, l, grapes, or berries.
Raw foods, including raw, nuts, and fruits.
Fatty dairy like full-fat milk, ice cream, and cheese. caffeinated beverages such as coffee or soda, which could irritate the digestive system.
When to Resume Eating After a Colonoscopy
You can start eating as soon as feel ready after a colonoscopy. Most people resume their usual diet within a day of the process. However, if you still feel nausea due to the anesthesia, it might take a little longer to your appetite.
Conclusion
Recovering from a colonoscopy is usually swift and uncomplicated for most individuals. however, following a tailored diet and adequate hydration can aid in a smoother and more comfortable recovery. Listen carefully to the guidelines provided by your medical team and report any severe abdominal pain, ongoing blood in your stools, persistent nausea, or high fever to them immediately.
Read More: Can You Freeze Watermelon? 5 Ways to Use Frozen Watermelon
FAQs
When can I start eating after my colonoscopy?
You can generally start eating immediately after your colonoscopy. However, start with light meals and gradually reintroduce your regular diet.
How can I replenish my body's hydration after a colonoscopy?
Drink plenty of clear fluids, such as water, herbal tea, fruit juice without pulp, or clear broths to restore hydration.
Can I eat dairy products after my colonoscopy?
Dairy products can be reintroduced after your procedure, but if you have a sensitive stomach, wait until the next day to consume these items.
Can I eat meat after a colonoscopy?
Yes, you can consume protein-rich foods like meat, but make sure it is cooked well. Start with lean meats like chicken or fish which are easier to digest than red meat.