Pregnancy, a journey both beautiful and demanding, requires careful considerations towards nutrition. As expectant mothers manage hormonal shifts and the body's extraordinary transformation to secure a safe haven for the baby, supplementation often becomes a talking point. Among various nutrients, Magnesium, a crucial mineral, is soon becoming the focus of many discussions. The question arises, can you take magnesium while pregnant?
Understanding the Role of Magnesium
Before we leap into the specifics of magnesium in pregnancy, let's understand magnesium's role. This mineral is a silent helper participating in over 300 reactions in our bodies. From DNA synthesis, muscle and nerve functionality, bone formation, to regulation of blood pressure and blood sugar, the tasks are plentiful. Our body typically sources this valuable nutrient from natural foods like nuts, seeds, leafy vegetables, legumes, and whole grains.
Magnesium Needs During Pregnancy
Pregnancy is a time of increased nutritional demand. Sarah Schlichter, MPH, RDN, notes, "Like many nutrients, the need for magnesium increases during pregnancy, and many women may not meet this increased need from diet alone." Surprisingly, around 79% of women experience magnesium deficiency while pregnant. This deficiency can lead to complications like hypertension, preeclampsia, early labour, gestational diabetes, and more. Therefore, magnesium supplementation becomes crucial, especially for pregnant individuals facing nutritional challenges.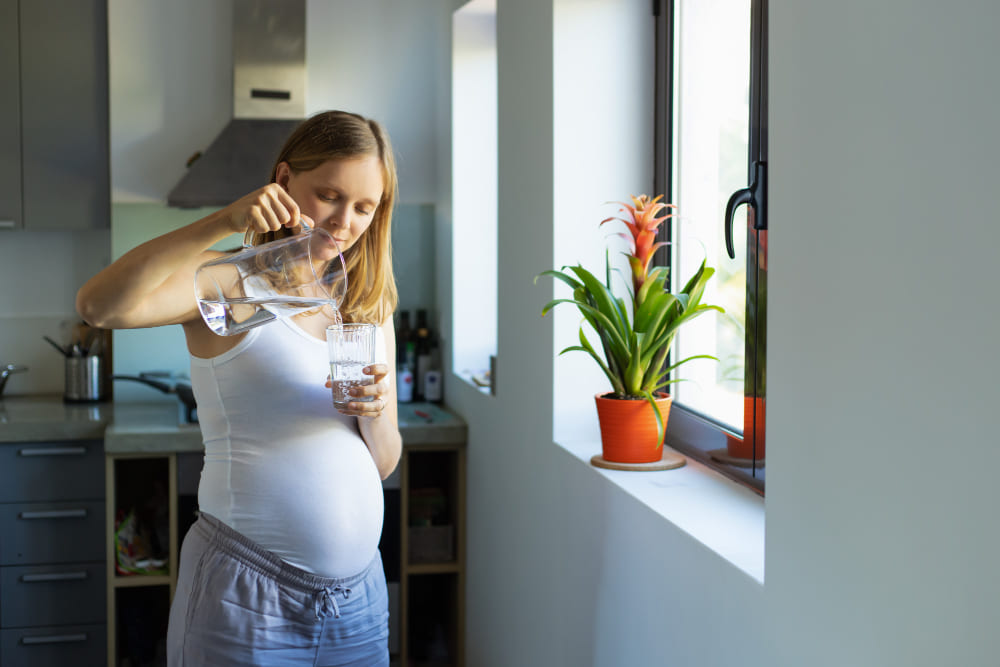 Benefits of Magnesium in Pregnancy
A. Muscle Function
Magnesium is important for proper muscle function, including the heart muscle. Ensuring an adequate intake helps prevent muscle cramps and supports the overall well-being of the expectant mother.
B. Bone Development
Alongside calcium, magnesium plays a crucial role in bone development. This is particularly important during pregnancy when the demand for these minerals increases for the growing baby's skeletal system.
C. Blood Pressure Regulation
Magnesium aids in regulating blood pressure, a critical aspect of maternal health during pregnancy. Maintaining a healthy blood pressure level is vital for preventing complications.
D. Blood Sugar Control
For expectant mothers, controlling blood sugar is crucial. Magnesium contributes to this by influencing insulin sensitivity, reducing the risk of gestational diabetes.
E. Stress Reduction

Pregnancy often brings its share of stress. Magnesium, known for its relaxation-inducing properties, can help alleviate stress and contribute to a more comfortable pregnancy experience.
Natural Food Sources of Magnesium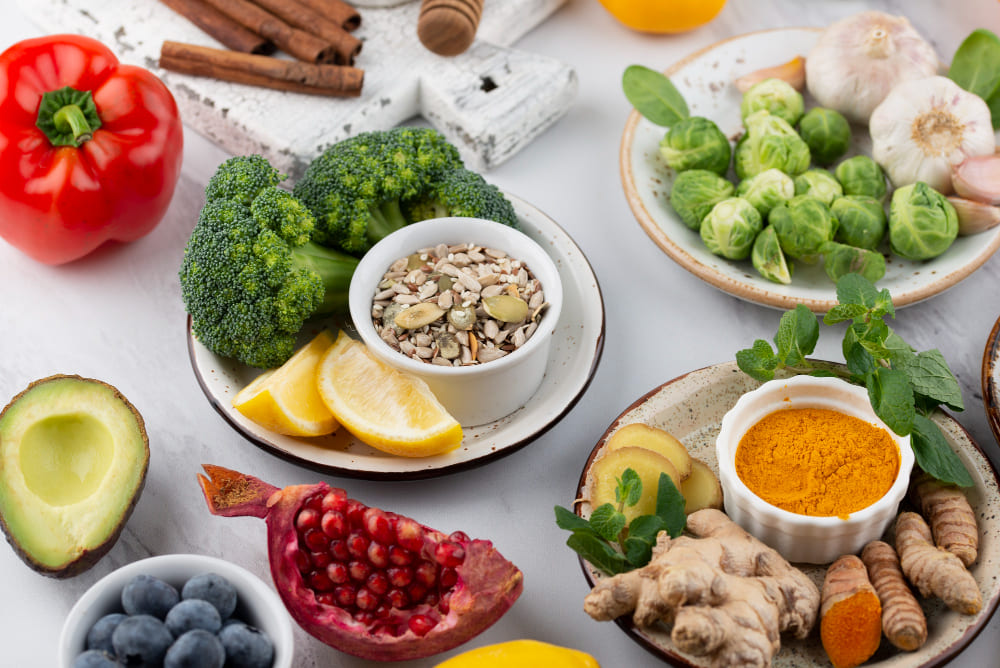 Read More👉 Baking Soda for Weight Loss – Exploring the Myths and Facts
1. Leafy Green Vegetables
Dark, leafy greens like spinach and kale are powerhouse sources of magnesium. Incorporating these into daily meals through salads, smoothies, or sautés can significantly boost magnesium intake.
2. Nuts and Seeds
Almonds, cashews, and pumpkin seeds are not only delicious but also packed with magnesium. These make for excellent snacks or toppings for yogurt and cereals.
3. Whole Grains
Whole grains like brown rice and quinoa provide not only complex carbohydrates but also magnesium. Including these in your meals adds a wholesome touch to your diet, benefiting both you and your baby.
4. Fish
Certain fish, such as salmon and mackerel, are not only excellent sources of omega-3 fatty acids but also contain magnesium. Including fish in the diet can offer a double benefit for pregnant women.
5. Legumes
Beans, lentils, and chickpeas are not only economical protein sources but also excellent magnesium contributors. Soups, stews, and salads can be delightful ways to incorporate these into your pregnancy diet.
Read More👉 How to Make Rice Salad Recipe at Home?
Recipes Rich in Magnesium for Pregnant Women
1. Magnesium-Rich Smoothie
Blend together spinach, banana, yogurt, and a handful of almonds for a delicious and nutrient-packed smoothie that contributes to the daily magnesium intake.
2. Quinoa Salad with Magnesium-Packed Ingredients
Create a vibrant salad with quinoa, avocado, chickpeas, and pumpkin seeds, providing a magnesium-rich and satisfying meal for expectant mothers.
3. Baked Salmon with Leafy Greens
Combine the goodness of magnesium-rich salmon with a side of sautéed kale or spinach for a wholesome and tasty dish that supports both maternal and fetal health.
Magnesium Supplementation during Pregnancy
Recognizing that dietary intake may not always cover the complete nutritional needs of an expectant mother, healthcare providers often recommend dietary supplements. Among these, magnesium supplements surface as a potent adjunctive treatment.
A word of caution – while magnesium supplements can be helpful, they should not be initiated without proper consultation with a healthcare provider who can assess your nutritional status and your specific requirements, thus establishing an appropriate dose to safely meet your needs.
Read More👉 The Power of Pink Drink to Lose Weight: A Comprehensive Guide
Possible Downsides of Excessive Magnesium Consumption
While the addition of a magnesium supplement to your dietary routine may seem like a no-brainer, it comes with its own set of precautions. Excess intake of magnesium from supplements coupled with dietary intake can exceed the safe upper limit, leading to magnesium toxicity. Symptoms may range from minor issues such as stomach upset and diarrhea to more severe outcomes, including kidney complications or irregular heartbeat.
The Right Amount of Magnesium During Pregnancy
The quest to combat the magnesium deficiency should not lead to an overload, which can cause symptoms like lethargy and muscle weakness. Therefore, it's extremely crucial to know the right amount needed. Pregnant people should aim to consume around 350-360 milligrams of magnesium daily. For proper guidance on the dosage, one should consult a healthcare provider before starting magnesium supplementation.
Factors Altering Magnesium Absorption
The efficacy of magnesium supplements also relies on your body's capacity to absorb this mineral. Certain conditions and medications may inhibit magnesium absorption, while heightening the risk of complications. If you have a known gastrointestinal illness, or are on prescription drugs for heart disease or diabetes, consult with your healthcare provider to ascertain the optimal way to meet your magnesium requirements.
Read More👉 Can You Eat Tuna While Pregnant: Comprehensive Guide
Tips for Including Magnesium in Daily Diet
A. Meal Planning
Plan meals that incorporate magnesium-rich foods to ensure a consistent intake throughout the day. This helps in meeting the recommended daily requirements.
B. Snack Options
Choose magnesium-rich snacks like a handful of almonds or a piece of dark chocolate for those midday cravings. These snacks contribute to overall nutrient intake.
C. Hydration Importance
Staying hydrated is crucial for nutrient absorption, including magnesium. Make sure to drink an sufficient amount of water throughout the day.
Conclusion
To conclude, magnesium is a vital mineral for both the mother and the developing fetus during pregnancy. While it can be largely sourced from diet, the difficulty in meeting increased magnesium demand during pregnancy leads to the consideration of supplementation. However, this should be embarked upon under the guidance of a healthcare provider to avoid the potential pitfalls of excessive consumption. As with all aspects of healthcare, individual care and customization are key to ensuring a successful, healthy pregnancy.
FAQ'S
Q1: Is it necessary for me to take magnesium supplements during pregnancy?
A: Magnesium serves multiple vital roles in your body, including maintaining nerve and muscle health, blood pressure balance, and bone development. During pregnancy, your need for magnesium increases and may not always be met through diet alone.
Q2: Are there specific forms of magnesium recommended during pregnancy?
A: Magnesium citrate and magnesium oxide are commonly recommended due to their good absorption rates. Your healthcare provider can guide you on the most suitable form.
Q3: What should be the daily intake of magnesium during pregnancy?
A: The required dosage may differ based on individual needs and upon the advice given by the healthcare provider. Nevertheless, it's advised not to exceed the daily upper intake level which is 350mg/day for expectant women aged 19 years and above.
Q4: Are there food sources of magnesium that are beneficial during pregnancy?
A: Nuts, seeds, whole grains, and leafy green vegetables are excellent dietary sources to meet magnesium needs during pregnancy.
Q5: Can magnesium supplements be taken alongside iron supplements during pregnancy?
A: Generally safe, but coordinate timing and dosage with your healthcare provider for optimal absorption.