A double chin, also known as submental fat, is a common condition that occurs when an extra layer of fat forms beneath your chin. It can be associated with weight gain, but that's not always the case. Genetics and age could also contribute to a double chin. Fortunately, there are several simple methods to lose this extra layer of chin fat. We will explore how to lose a double chin fast in detail, including diet and exercise adjustments, makeup techniques, and professional treatments.
Healthy Diet and Regular Exercise
Following a healthy diet and maintaining regular exercise is pivotal in losing weight and potentially reducing fat under your chin. Incorporating a larger proportion of vegetables, lean proteins, and good fats in your diet while reducing your consumption of refined carbohydrates, sugars, and unhealthy fats can greatly assist in managing your weight.
It's generally advised by a majority of health professionals to engage in at least 150 minutes of moderate aerobic physical activity per week. Activities such as jogging, walking, or cycling may reduce overall weight and lessen fat storage in the neck and chin area.  
Read More: How to Lose Neck Fat: 10 Best Ways to Lose Double Chin
Targeted Exercises to Reduce Double Chin
Although it's not possible to target weight loss to a specific body part, targeted exercises can help tone the muscles in your neck and jaw.
Chin lifts: Tilt your head towards the ceiling and hold for 5-10 seconds. This can be surprisingly effective in strengthening and toning the neck muscles.
Neck rolls: These can release tension in your shoulders and neck. Try to perform both chin lifts and neck rolls twice daily for optimal results.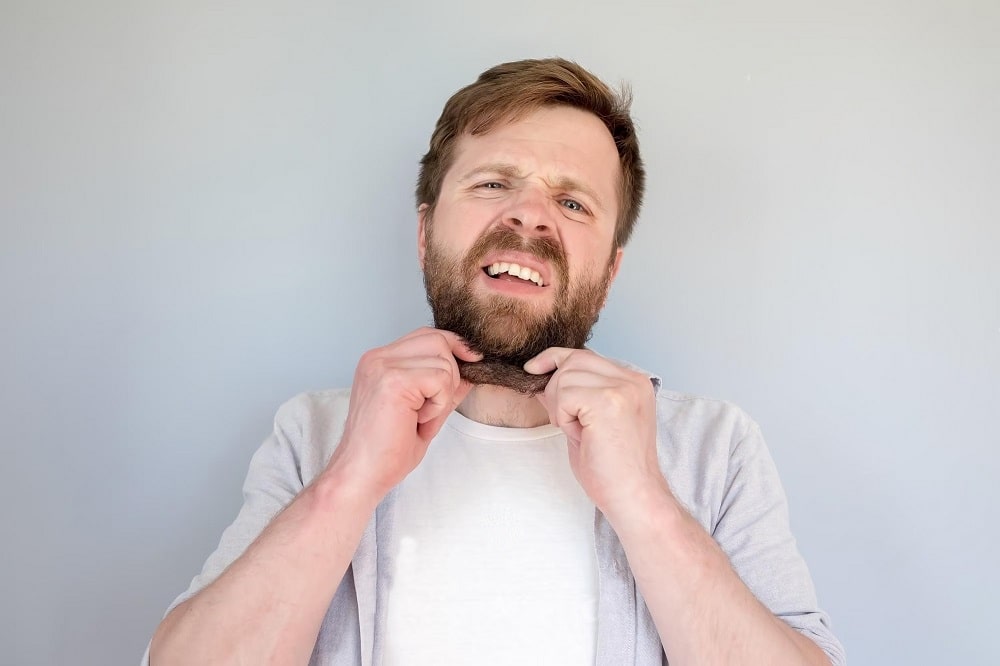 Makeup Techniques
Makeup can also create an illusion of a less prominent double chin. The trick is to apply a foundation that's one shade darker than your normal foundation along your jawline. Blend the foundation downwards into your neck, ensuring there are no conspicuous lines. Bronzer applied along your jawline can further accentuate this effect.
Read More: 8 Signs Your Liver is Healing: A Comprehensive Guide
How to Lose Double Chin?
1) Facial exercises: 
Only specific facial and jaw exercises may help lose the appearance of a double chin over time. One popular exercise involves deliberately making exaggerated chewing movements for several minutes every day, as if you were chewing a large piece of gum, to tone the muscles.
2) Be mindful of posture: 
Keep your back straight and your chin up in photographs or when sitting at a desk. Maintaining good posture can improve the appearance of your neck and lose the look of a double chin over time.
3) Consider professional skin tightening: 
There are many non-invasive professional treatments available that aim to tighten the skin. Near-infrared or ultrasound treatments heat the skin to stimulate collagen production, gradually leading to firming over several months.
4) Massage: 
Regular gentle massage of the neck and chin area may improve blood flow and stimulate muscle activity, potentially reducing the appearance of a double chin. Always use gentle, circular motions to massage the area.
5) Cosmetic procedures: 
For those seeking instant results, surgical procedures like a neck lift are available but should be discussed thoroughly with a board-certified plastic surgeon. Alternatively, injectable treatments like dermal fillers can temporarily improve the jawline's shape.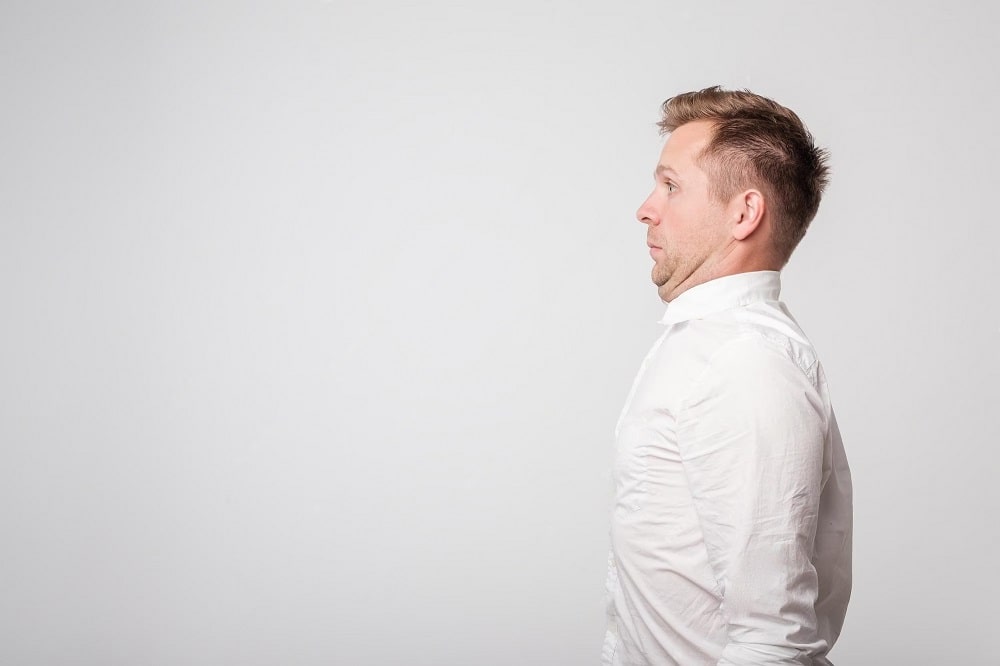 Read More: Smoothies to Lose Belly Fat Fast: Essential Ingredients & Recipes
Medical Treatments to Lose Double Chin
For those looking for more immediate or dramatic results, there are medical treatments available:
Kybella: The FDA approved this injectable treatment that destroys fat cells under the chin, improving your profile.
CoolMini: This is a treatment that freezes fat cells, making them easier for your body to break down.
Liposuction: This is a more invasive surgical procedure that removes fat deposits under your chin.
Laser Liposuction: This uses laser heat to reduce fat. It's a less invasive option than traditional liposuction.
Be sure to consult with a certified healthcare professional before considering any medical procedures.
Conclusion
Attaining a reduction in a double chin is not an immediate process. It requires persistent endeavors, encompassing regular workouts, alterations in diet, or opting for aesthetic procedures. These strategies, as mentioned above, can aid an individual in achieving their targeted outcomes, thereby enhancing their confidence and the sculpted look of their chin.
It is always recommended to discuss with your healthcare provider before commencing any new exercise regimen or dietary plan. They are equipped to offer tailored guidance fitting to your specific health conditions. It's important to note that true beauty emanates not merely from physical appearance but predominantly from overall health and wellness.   
Read More: Why Does My Head Hurt When I Cough? Unveiling the Connection
FAQs
Do chin exercises help in getting rid of a double chin?
While it's impossible to target weight loss to a specific area, exercises can tone the muscles in your face and neck, which may help give your jawline a more defined look.
Is weight gain the only cause of a double chin?
No, while weight gain can contribute to a double chin, other factors like genetics and age also play a role.
Is it possible to lose a double chin through makeup techniques?
Makeup can create the illusion of a slimmer face and less prominent double chin, but it does not reduce fat.
How often should I exercise to see a reduction in my double chin?
A regular fitness routine, which includes at least 150 minutes of moderate aerobic activity per week, can contribute to weight loss and potentially lose a double chin.
Does drinking water help to lose a double chin?
While staying well hydrated is overall good for health and well-being, it doesn't directly lead to a reduction in a double chin. However, it can improve your metabolism and help you maintain a healthy weight, indirectly benefiting your double chin.