Introduction
In the realm of pain management, epidural injections have evolved as a popular method. Commonly employed during childbirth or to manage chronic spinal pain, this procedure involves administering medication into the epidural space surrounding the spinal nerves to alleviate inflammation or provide anesthesia. However, one common phenomenon that many patients report is the onset of back pain following an epidural injection. This article aims to elucidate the causes, associated symptoms, management techniques, and preventive measures concerning back pain after epidural.
What are Epidurals and Why are Used?
Epidurals are a technique where anesthetic medication is injected into the space surrounding the spinal nerves, known as the epidural space. This procedure effectively provides pain relief or numbness to a specific part of the body. While epidurals are used for various purposes, they're most notably utilized to mitigate the pain associated with childbirth. On the other hand, epidural steroid injections are a viable method to treat chronic back pain.
Read More: Vertebrogenic Low Back Pain: Causes, Symptoms, Treatment
Back Pain After Epidural: Onset and Duration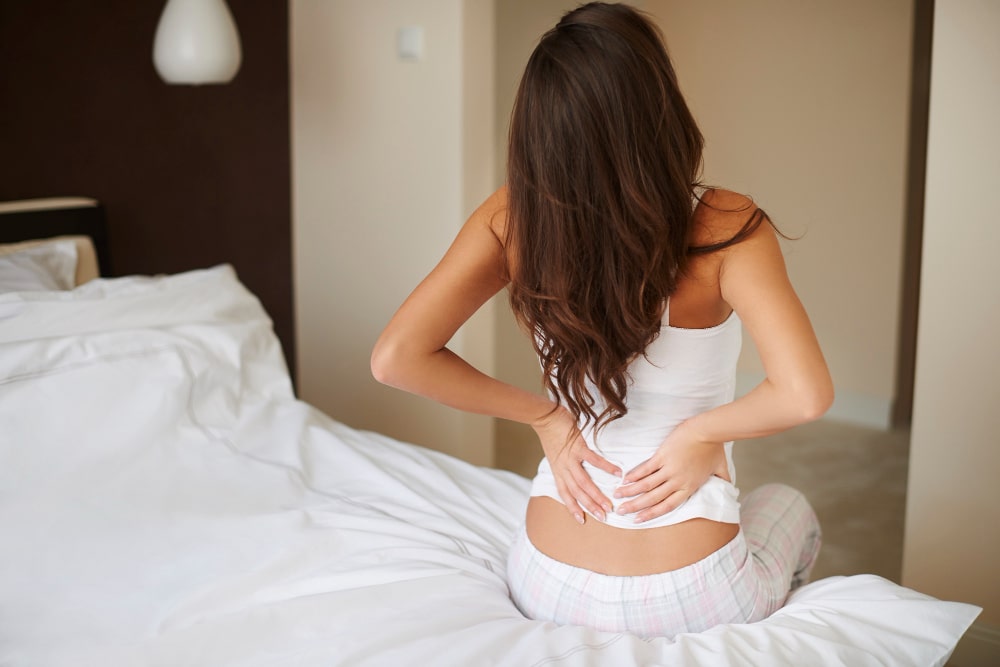 Experiencing pain or discomfort immediately after an epidural procedure is commonplace. This pain, often confined to the lower back, may start within a few hours of the procedure and possibly persist for several days or weeks. The intensity and type of pain may vary significantly, ranging from dull, throbbing discomfort to sharp, severe pain.
Factors Contributing to Back Pain After Epidural: Causes
Numerous factors can contribute to back pain following an epidural. Some of these include the injection technique and location, the patient's body posture during the procedure, and the patient's overall health and underlying medical conditions.
In addition, the physical stress of labor and delivery can contribute to this discomfort, especially as the body tries to re-adjust and realign after pregnancy. As such, it can often be challenging to distinguish between back pain resulting from the epidural injection and pain stemming from the physical strain of childbirth.
Read More: Back Pain After Eating: What Causes It, How to Prevent It?
Understanding the Severity and Types of Pain
The severity of back pain post-epidural can oscillate from mild to acute. Some patients report a constant, dull ache, while others experience intermittent episodes of sharp pain. Additionally, there may be an associated tenderness or soreness at the epidural injection site in some cases.
Symptoms linked to back pain after an epidural can include lingering numbness, pain at the injection site, issues rotating the body, instability in the back or hips, and sharp pain when undertaking prolonged stationary activities, such as sitting or standing.
Probable Side Effects of Epidural Injections:
Epidural injections commonly come with a few expected side effects despite being an effective pain management solution. Keep in mind, these side effects are generally temporary and most patients find them quite manageable. They should be addressed immediately by a doctor if they are severe or long-lasting.
Headache: Post-epidural injection, headaches are a routine side effect. Normally, headaches dissipate on their own or can be controlled by over-the-counter pain relievers.
Nausea: Post-injection, some people may feel nauseous, but this is normally mild and resolves naturally.
Dizziness: Some patients may feel light-headed or dizzy due to fluctuations in blood pressure. Taking rest normally resolves this issue.
Flushing: Some patients may experience facial redness or a sensation of warmth.
Pain at the Injection Site: Mild discomfort or soreness at the point of the injection is expected but usually resolves within a few days.
Vasovagal attack: The anxiety from the procedure can cause fainting due to decreased heart rate and blood pressure.
Read More: Can Gallbladder Cause Back Pain: Causes, Symptoms, Cure
Resolving Back Pain After Epidural: Treatment Options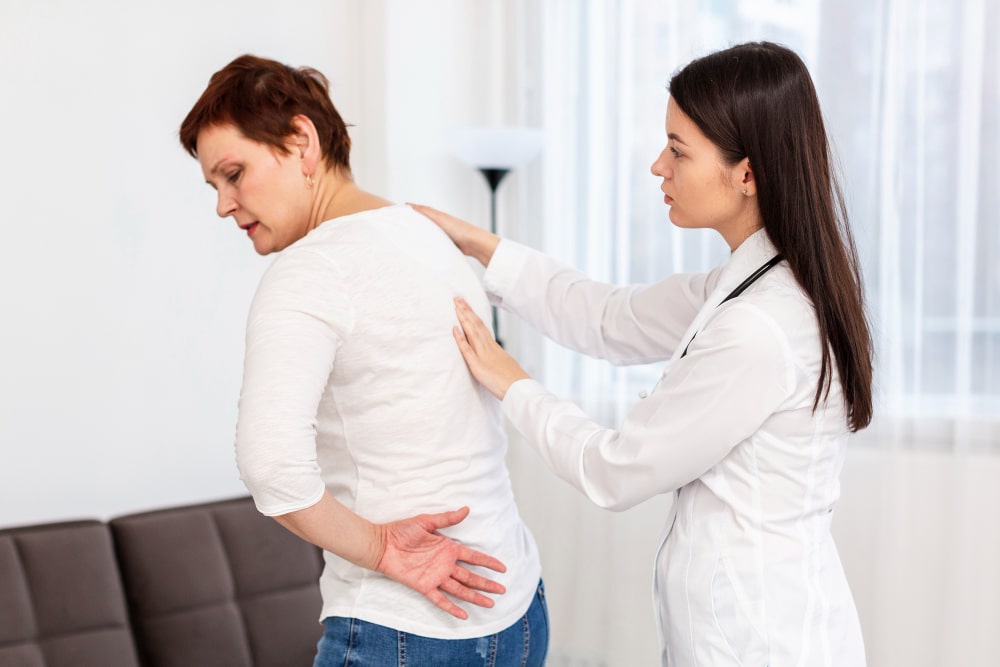 Most instances of back pain after an epidural can be managed effectively at home using various strategies:
Rest: Adequate rest is paramount for recovery, even though it might pose challenges for new parents. It can be particularly helpful to use supportive cushions for comfort and to minimize additional strain on the back.
Hot and Cold Therapy: Alternating between cold and hot compresses can offer substantial relief. Cold therapy can be applied soon after the onset of pain, with each application limited to 20 minutes. Following a few days of cold therapy, switch to heat application through methods like warm compresses or warm baths.
Gentle Exercise: Incorporating gentle, low-impact exercises like pelvic tilts can aid in strengthening the core muscles, thus helping alleviate back pain.
OTC Medication: In cases of severe discomfort, over-the-counter pain relievers like ibuprofen can be beneficial. However, if breastfeeding, it is essential to consult with a healthcare provider before self-medicating.
Seeking Medical Attention: When to Contact Your Healthcare Provider
If the back pain following an epidural persists for more than a few days, intensifies, or is accompanied by other concerning symptoms such as severe leg weakness, it would be prudent to seek medical help. Healthcare providers can conduct diagnostic tests, like MRI or CT scans, to rule out potential complications and provide appropriate treatments.
Read More: Back Pain When Breathing Deeply: Causes, Symptoms, Cure
Conclusion
Experiencing back pain after an epidural injection is a typically mild and temporary phenomenon. However, continuous and severe pain warrants a healthcare provider's intervention. Understanding this common side effect and its efficient self-management can help patients navigate the post-epidural phase more smoothly. Finally, remember that regular follow-ups with your healthcare provider can ensure a comprehensive recovery process and help address any concerns promptly.