Introduction
Nausea, that unwelcome sensation of discomfort in the stomach, often paired with an urge to vomit, is a common symptom of many conditions. Due to motion sickness, anxiety, food poisoning, or the early stages of pregnancy, this undesirable predicament can wreak havoc on any given day. But what if there was a natural, readily available solution to combat this distressing symptom? Essential oils, nature's aromatic compounds extracted from various plants and spices, have demonstrated impressive potential in soothing and potentially eradicating feelings of nausea. Let's delve into the 10 best commonly used essential oils for combating nausea.
Essential Oils for Nausea
1) Lavender Oil
Lavender, a plant widely famed for its soothing and sleep-enhancing characteristics, also boasts remarkable properties when combating nausea. In its concentrated form, lavender essential oil effectively eases not just physical pain but the emotional stress that can induce nausea. Its calming properties make it a natural choice for alleviating discomfort and stress-related nausea.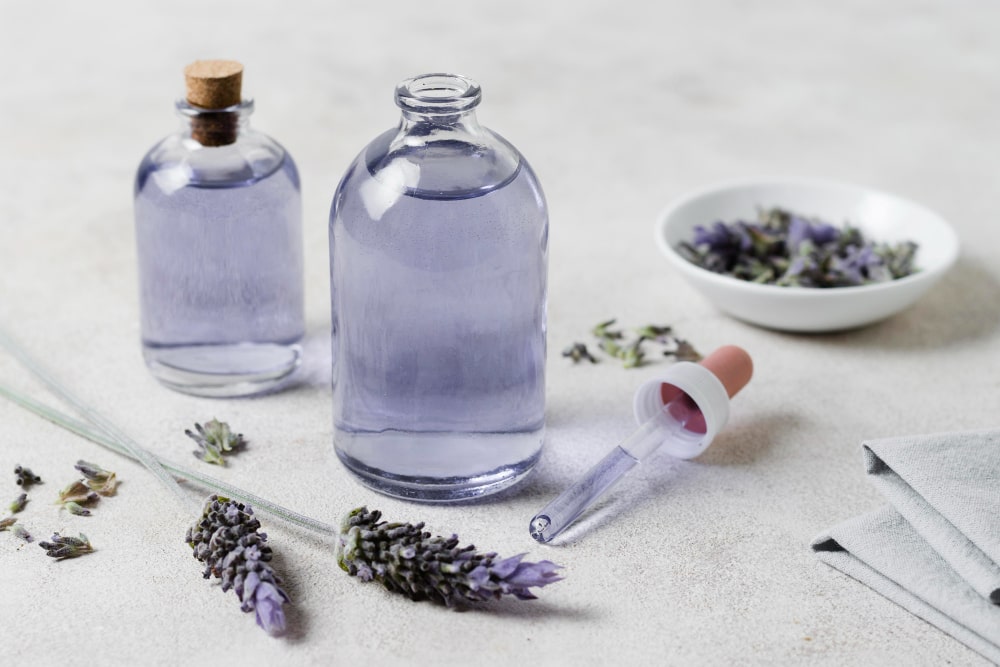 2) Fennel Oil
Fennel oil, derived from the aromatic vegetable, shows excellent potential in treating nausea resulting from digestive disturbances like heartburn and gas. Fennel possesses components that naturally calm the digestive system as a whole. Its application can be especially beneficial when distressing symptoms such as bloating and loss of appetite lead to nausea.
Read More: 15 Best Essential Oils for Weight Loss: How to Use It & Benefits
3) Peppermint Oil
Peppermint oil is well-known as a remedy for nausea. The theory suggests that peppermint oil aids in relaxing the gastric muscles, preventing them from unnecessary contractions reducing or even eliminating the risk of nausea and indigestion.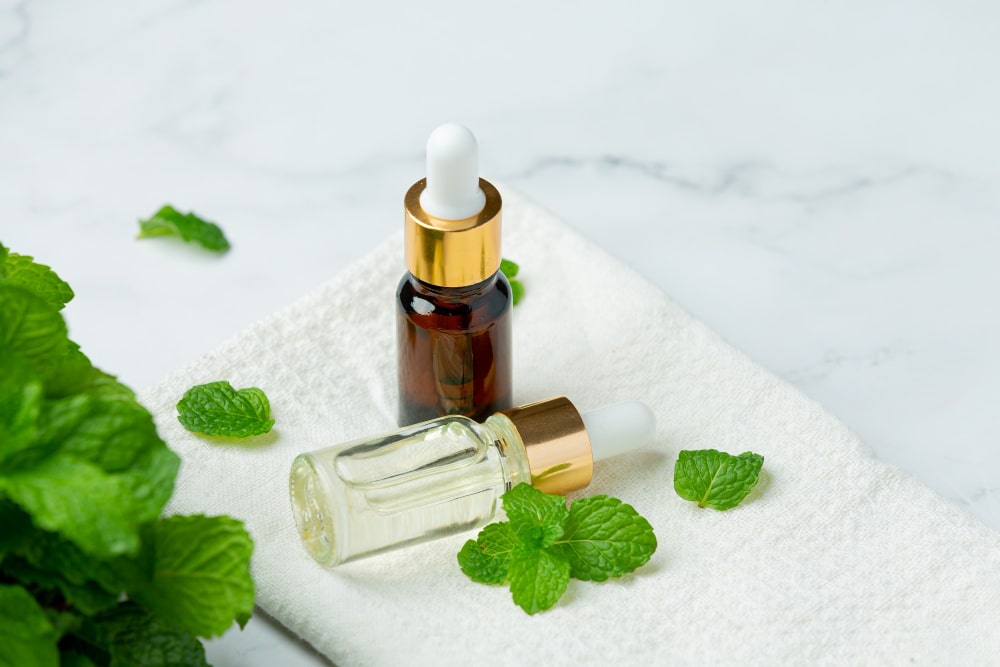 4) Ginger Oil
For those who frequently reach for ginger ale to alleviate an upset stomach, ginger oil might be the next step to consider. Historically renowned as a remedy for nausea and motion sickness, the potent ginger oil may quickly decrease feelings of nausea.
Read More: 5 Best Essential Oils for Ear Infection: Benefits, Uses
5) Lemon Oil
Pregnant women suffering from morning sickness might find relief in lemon oil's crisp, bright scent. Research has shown that lemon oil can help reduce the frequency of vomiting during pregnancy. Even if it doesn't wholly eradicate the symptoms of morning sickness, it can help manage them efficiently.
6) Chamomile Oil
Famed for its calming properties, chamomile oil also shows promise in soothing digestive ailments. It is especially effective in easing upset stomachs caused by gas or diarrhea. If anxiety triggers nausea, chamomile oil can help calm the mind and treat related symptoms, functioning as an all-rounder for various stomach symptoms.
Read More: 12 Best Essential Oils for Pain: How to Use, and Safety Tips
7) Spearmint Oil
Spearmint is recognized for its gentler minty aroma compared to peppermint, spearmint oil is often praised for its soothing effects on the digestive system and capacity to alleviate nausea, mainly when induced by motion sickness. Studies on its principal constituent, carvone, suggest it possesses significant anti-nausea properties.
8) Cardamom Oil
Cardamom is commonly used for its calming and therapeutic effects on the digestive system. Inhaling cardamom essential oil may help alleviate feelings of nausea, especially post-operative nausea.
9) Nutmeg Oil
Nutmeg is often used as a remedy for various digestive issues. The potent spice, distilled into an oil, can help combat feelings of nausea thanks to its soothing and immune-boosting properties.
Read More: 7 Best Essential Oils for Skin Tightening, Wrinkle, Blemishes
10) Lemongrass Oil
Predominantly associated with its uplifting and bright scent, lemongrass oil is also known to help with feelings of nausea. It might be particularly effective for pregnancy-induced morning sickness and is often used in aromatherapy.
Conclusion
Whether you're constantly battling nausea or occasional inconvenience, essential oils can be useful in your defense arsenal. While these oils are not a cure-all, they can offer assistance in managing your symptoms more naturally and holistically. Always be sure to consult with your healthcare provider before attempting to self-treat with these methods, especially if you're pregnant or have other significant health conditions. With the right guidance, these aromatic oils might be the answer to soothing your unsettled stomach.
Read More: Essential Oils for Sinus Infection: Quick Healing Naturally
FAQs
Are essential oils safe to use during pregnancy to combat morning sickness?
Lemon and ginger oils may help reduce symptoms of morning sickness. Still, it's always advisable to consult your healthcare provider before adopting this method due to individual sensitivities during pregnancy.  
Are there any side effects of using essential oils for nausea?
Side effects from essential oils are rare but can include skin irritation or allergies, particularly with topical use. Always dilute essential oils with a carrier oil before applying to the skin, and consult your healthcare provider for directions.
Can I combine different essential oils to combat nausea?
Yes, different essential oils can be mixed together; this is often called a "blend." For example, mixing ginger and peppermint oil can be a potent remedy for nausea. However, remember to keep your overall usage moderate to avoid overexposure.
Can children use essential oils for nausea?
While certain oils might be safe for children in proper dilution, it is paramount to consult with a pediatrician before using essential oils to remedy a child's nausea.