As unusual as it might sound to some, pickle juice has been touted as a quick remedy for muscle cramps by athletes and fitness enthusiasts for years. This simple brine from our kitchen keeps cramps at bay, helps the body to recover, and promotes athletic performance. But why does pickle juice help with cramps? Let's dig deeper into the science-behind-the-brine to understand this pickle phenomenon in combating muscle cramps.
What is Muscle Cramps?
A muscle cramp is a sudden and involuntary contraction of one or more muscles. They can occur during intense exercise, dehydration, or prolonged periods of sitting or lying down. One common theory correlates cramps to the depletion of essential nutrients, specifically electrolytes like sodium, potassium, and calcium, in your body. These electrolytes play an integral role in nerve conduction and muscle contraction. When the body lacks these, muscles can cramp up.
Read More: Does Orange Juice Help with a Cold? An In-depth Analysis
Why Does Pickle Juice Help Cramps?
Reputed for its high salt content, pickle juice is believed to balance the body's electrolytes and fluids, which can effectively help ease muscle cramps. This theory worked on the assumption that drinking pickle juice replenishes electrolytes like sodium, triggering muscle relaxation. However, research by Miller et al., published in the 'Journal of Athletic Training', proposed an unexpected mechanism by which pickle juice influences cramps.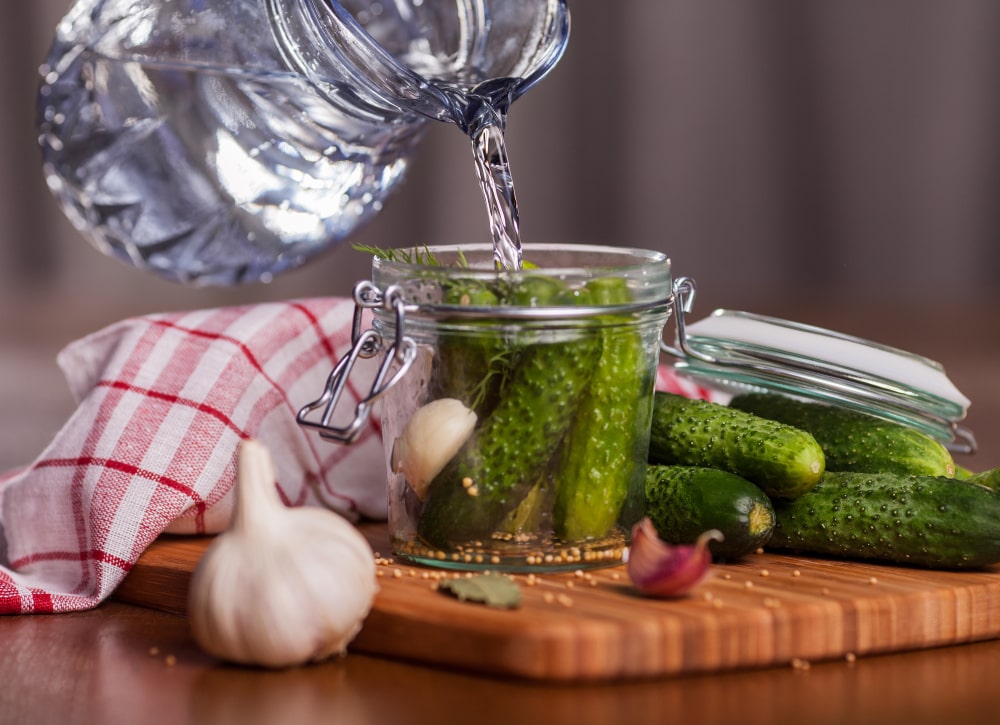 The Mystery Behind Pickle Juice
The research stated that muscle cramps could be alleviated around 45% faster with pickle juice than with no treatment. However, surprisingly, the relief was too swift – happening even before the juice could be absorbed in the body. So, if not for rehydration or direct electrolyte replenishment, then how does pickle juice obstruct muscle cramps?
The proposed mechanism points to the presence of acetic acid (the main component of vinegar used in the brine) in vinegar-based pickle juice. When the juice is consumed, it's suggested that the acid triggers a reflex in the upper part of the mouth or throat. This reflex then inhibits the firing of nerve signals causing muscle contractions, hence subduing the cramps. Though intriguing, this theory requires further in-depth investigation for confirmation.
Read More: How to Make Pickle Juice: A Tangy and Refreshing Recipe
Proper Use of Pickle Juice
For those who are thinking of trying pickle juice to alleviate muscle cramps, the recommended quantity would be roughly 2 to 3 fluid ounces as soon as you experience a cramp. However, it's vital to note that although pickle juice can assist with cramps. It doesn't replace the need for adequate hydration and a well-rounded diet.
Benefits of Pickle Juice: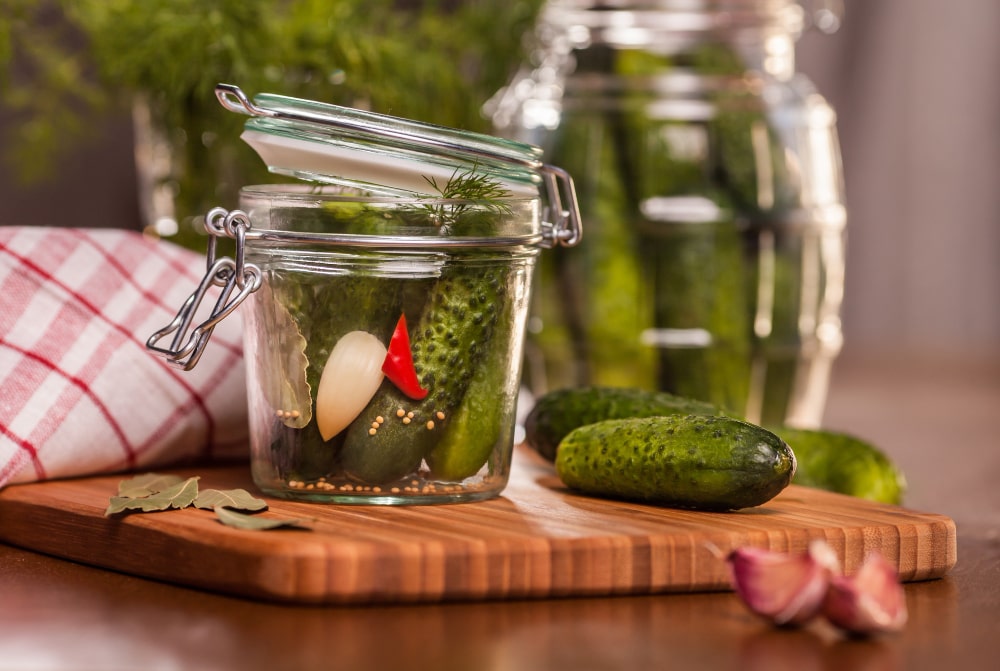 Reduces Muscle Cramps: The high sodium content of pickle juice is known to alleviate muscle cramps or spasms effectively.
Boosts Energy: Pickle juice enhances aerobic performance, acting as a thermoregulator when taken as a pre-workout drink, thus helping to restore energy.
Reduces Dehydration: It helps to replace sodium and potassium lost during sweating, thus reducing dehydration.
Sports Performance: Drinking pickle juice before a workout can replenish the body's salts, reducing muscle cramping potentially.
Contains Antioxidants: Pickle juice has notable levels of vitamin E and vitamin C. Making it a good source of antioxidants, which can fight against free radicals in the body.
Alleviates PMS Cramps: In addition to muscle cramps, pickle juice can also alleviate monthly menstrual cramps.
Helps with Hangovers: Pickle juice quickly addresses hangovers, mainly due to its high levels of sodium and potassium. The two electrolytes that become seriously depleted when drinking alcohol.
Read More: Pineapple Juice for Cough Relief: The Ultimate Guide
Cautions with Pickle Juice:
Elevated Sodium Levels: Drinking pickle juice introduces a high dose of sodium into the body which could trigger water retention or a rise in blood pressure, especially for those with related health conditions.
Possible Indigestion and Bloating: Consuming generous amounts of pickle juice might lead to uncomfortable abdominal issues, bringing on unpleasant symptoms like bloating and gas.
Digestive Concerns: Over-consumption of pickle juice can detrimentally affect the health of the gastrointestinal system, particularly for those unaccustomed to its intake.
Risk to Kidney Health: With its heavy sodium content, indulging in substantial quantities of pickle juice could potentially complicate kidney problems or aggravate pre-existing kidney conditions.
Conclusion
Even though the jury is still out on the exact reasoning, there's no denying the comforting effect of pickle juice on muscle cramps. Though it might not be the complete solution for cramps and muscle health, it offers quick relief in many cases. Always remember to use pickle juice in moderation and consider your overall diet and hydration status. The interconnected workings of our body are complex, and maintaining a well-rounded approach to health utilizing diet, hydration, rest, and exercise remains the most fail-safe strategy.
Read More: Aloe Barbadensis Leaf Juice: Benefits, How to Make It?
FAQs
How does the vinegar content in pickle juice contribute to cramps relief?
The vinegar in pickle juice is thought to trigger a reflex when it hits the back of the throat that sends a signal to the over-stimulated neurons causing the cramps, prompting them to relax.
Does pickle juice work equally for everyone when treating cramps?
As is the case with many remedies, individual responses to pickle juice may vary. Some people may find it very effective, while others might not experience the same level of relief.
Which nutrients in pickle juice are responsible for helping with cramps?
While the precise mechanism is unknown, it's believed that the vinegar, not any particular nutrient, is primarily responsible for pickle juice's ability to provide relief from cramps.