Cucumber juice is a popular health trend that offers many benefits. This nutritional beverage is made from fresh cucumbers, which are packed with essential vitamins and minerals. It provides hydration and antioxidants and helps boost immunity, improve digestive health, reduce stress and anxiety, promote bone health, and nourish the skin and hair. In this article, we'll look at the nutritional value, antioxidant properties, health benefits, and recipes for making cucumber juice.
Nutritional Value of Cucumber Juice
Cucumbers are made up of about 95% water, so they provide excellent hydration. This makes cucumber juice an ideal beverage on hot days or after physical activity. The remaining 5% contains fiber, minerals, and vitamins like vitamins C and K. 
Read More: How to Make Aloe Vera Juice: Nutrition Facts, Benefits, Recipes
Nutrition composition of cucumber juice 
| | |
| --- | --- |
| Nutrients | Amounts |
| Water | 95% |
| Carbohydrates | 2.9 g |
| Sugars | 0.7 g |
| Protein | 0.6 g |
| Fiber | 1.2 g |
| Vitamin C | 3 mg |
| Vitamin K | 14 mcg |
| Potassium | 152 mg |
Here are 11 cucumber juice benefits include;
1) Antioxidant Properties
Cucumber juice is a great source of antioxidants, which help protect the body from oxidative stress caused by free radicals. Free radical damage increases the risk of diseases like cancer and heart disease. The antioxidants found in cucumbers also have anti-inflammatory properties, which help reduce inflammation in the body.
2) Digestive Health 
Cucumber juice is known to improve digestion by coating the stomach walls and aiding in the breakdown of food. This helps relieve common digestive issues like bloating and indigestion. The high water content of cucumbers also helps flush out toxins from the body, promoting a healthy balance of bacteria in the gut. 
Read More: The Best Pomegranate Juice in 2023: Discover the Health Benefits
3) Weight Management
Cucumbers are low in calories and high in fiber, making them a great choice for people looking to lose weight. Cucumber juice helps reduce calorie intake by providing necessary nutrients without adding extra calories. Drinking cucumber juice can also make you feel fuller for longer, helping to control your appetite.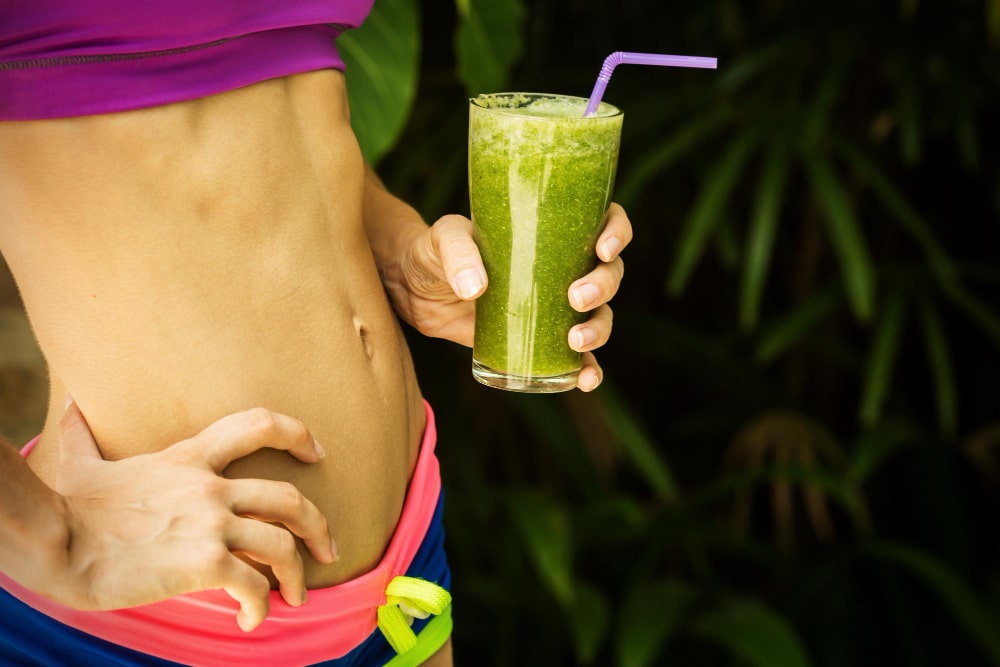 4) Skin Benefits 
Cucumber juice is packed with nutrients that nourish the skin and reduce puffiness. It also contains a high amount of silica, which helps to improve collagen production and elasticity. The anti-inflammatory properties of cucumbers can help reduce dark circles around the eyes. 
Read More: 7 Best Essential Oils for Skin Tightening, Wrinkle, Blemishes
5) Hydration and Detoxification
Cucumber juice is a great way to stay hydrated and flush toxins from the body. It helps balance electrolytes in the body, which can help with fatigue and headaches after physical activity. The antioxidants found in cucumbers also help remove toxins from the bloodstream, promoting better overall health.
6) Boosting Immunity 
Cucumbers contain vitamins and minerals that support a healthy immune system. Vitamin C helps to strengthen the body's natural defenses, while zinc is essential for fighting off bacteria and viruses. Drinking cucumber juice on a regular basis can help keep your immune system strong.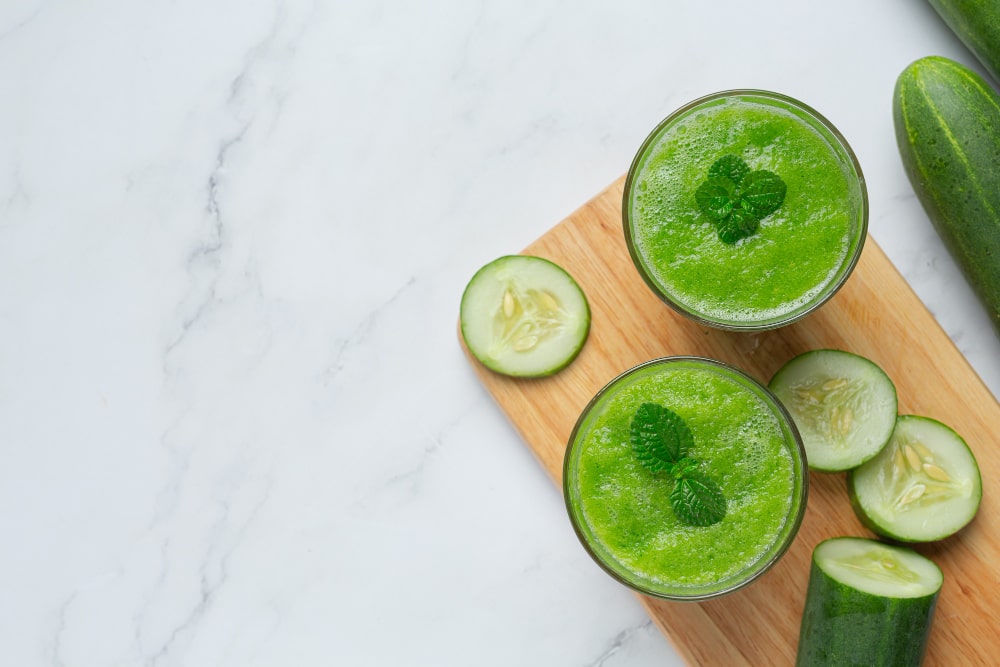 7) Heart Health
The high water content of cucumbers helps to reduce blood pressure, which is beneficial for heart health. Drinking cucumber juice can also reduce bad cholesterol levels and help to regulate blood sugar levels.
8) Joint Health 
Cucumber juice is high in anti-inflammatory compounds, which helps to reduce joint pain and inflammation associated with arthritis and other conditions. The silica found in cucumbers also promotes elasticity in the joints, helping to improve mobility and flexibility. 
Read More: 12 Best Fruits for Weight Loss: A Comprehensive Guide
9) Bone Health
Cucumber juice is rich in calcium and magnesium, essential for strong bones. These minerals also help to promote bone growth and reduce the risk of bone diseases like osteoporosis.
10) Hair Health
The nourishing properties of cucumbers can help keep hair healthy and shiny. The vitamin E found in cucumbers helps to strengthen strands and promote growth, while the antioxidants help to protect against environmental damage. Drinking cucumber juice regularly can also help nourish the scalp and add luster to hair.
11) Managing Stress and Anxiety
The minerals found in cucumbers can have a calming effect on the mind. Vitamin B6 helps to reduce fatigue and irritability, while magnesium helps to relax the muscles and reduce stress levels. Drinking cucumber juice can help you stay calm during stress or anxiety.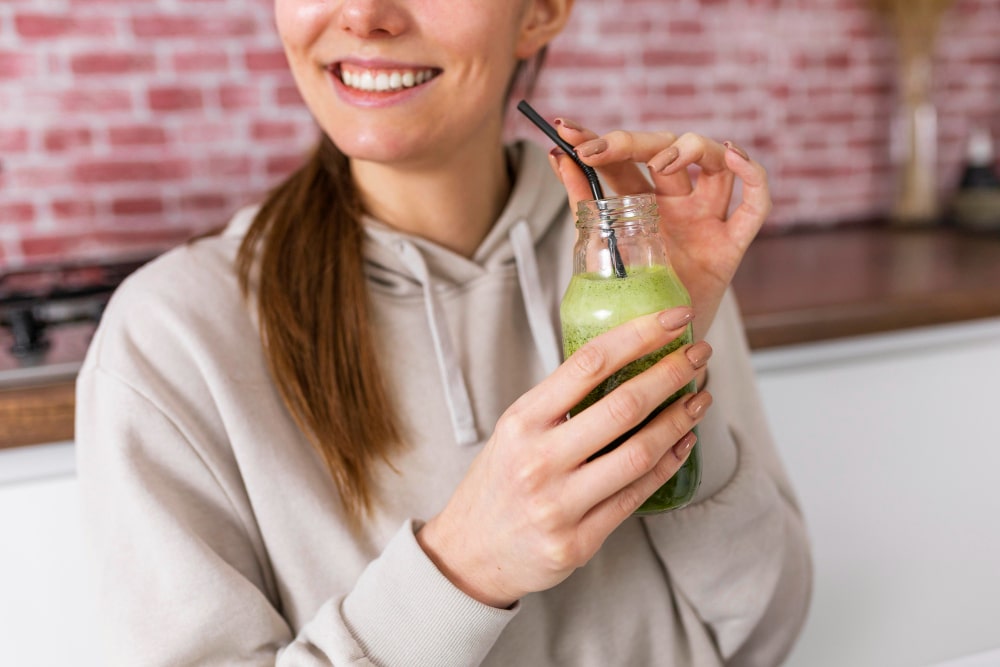 Read More: How to Make Carrot Juice: A Refreshing and Nutritious Drink
How to Make Cucumber Juice at Home?
There are many delicious recipes for making cucumber juice at home. Here's a simple recipe to get you started:
Ingredients:
One large cucumber peeled
2 cups of spinach
One celery stalk
½ lemon, juiced 
1-inch piece of ginger
Two tablespoons of honey (optional)
Instructions:
Place all ingredients in a blender and blend until smooth.
Strain the mixture through a cheesecloth or fine-mesh sieve.
Serve chilled, and enjoy! 
Read More: 15 Best Essential Oils for Weight Loss: How to Use It & Benefits
Tips for Buying, Storing, and Preparing Cucumbers for Juicing
When selecting cucumbers for juicing, look for firm ones with no blemishes or soft spots. Avoid any that have visible signs of mold or rot. Cucumbers can be stored in the fridge for up to 1 week, but it's best to use them as soon as possible.
When preparing cucumbers for juicing, make sure to peel off any waxy coating on the skin, then rinse and dry them before cutting. It's best to chill them in the fridge before juicing to keep them as fresh as possible.
Conclusion
Overall, cucumber juice is an incredibly nutritious and versatile beverage. It provides excellent hydration and a host of vitamins and minerals. It can also help promote digestive health, reduce stress levels, boost immunity, improve joint health, nourish the skin and hair, and even support weight loss. With its delicious taste and numerous benefits for overall health, there's no doubt that cucumber juice should be part of your daily routine. So why not give it a try? You won't regret it! 
Read More: How to Make Vape Juice: A Comprehensive Guide
FAQs 
Is there a difference between fresh and store-bought cucumber juice? 
Yes, freshly made cucumber juice is more nutritious than store-bought versions, as the nutrients may be lost during preservation. It's best to make your cucumber juice for maximum health benefits. 
Are there any side effects to drinking cucumber juice? 
Generally, cucumber juice is safe and has no known side effects. However, those with kidney problems should consult their doctor before drinking it, as it may contain high levels of potassium. Additionally, people who are allergic to cucumbers should avoid drinking the juice. 
Can I add other ingredients to cucumber juice? 
You can add other ingredients, such as spinach, celery, lemon, and ginger, for extra health benefits. You can also sweeten the juice with honey if desired. 
Does cucumber juice taste good? 
Yes, many people find the taste of cucumber juice to be light and refreshing. It has a slight sweetness with a hint of bitterness, making it an enjoyable beverage to drink.