Introduction
Urinary Tract Infections (UTIs), an issue impacting millions worldwide annually, occur primarily when bacteria invade and inhabit the urinary tract. This often results in feelings of a burning sensation during urination, ever-present urges to urinate, pain in the pelvic area, and occasionally involuntary release of urine. In the battle against UTIs, a balanced diet rich in specific key vitamins and minerals can be a potent tool. One such superfood fighting in this corner, armed with a wealth of nutrients, is the humble banana. Let's explore the relationship between bananas and urinary tract infection.
The Role of Bananas and Urinary Tract Infection
Bananas are a universally favored fruit, impressive with their delightful taste, convenient consumption, and impressive nutrient portfolio of Vitamin B6, Vitamin C, potassium, magnesium, and dietary fiber. Let's delve into how these nutrients manifest their magic in the management and prevention of UTIs.
Potassium: As an abundant source of potassium, bananas excel in promoting overall kidney vitality. A diet regularly punctuated with potassium-rich components can help diminish the likelihood of kidney stones, sequentially bringing down the risk of UTIs. However, it's prudent to exercise moderation, as overconsumption of potassium may amplify bladder irritation leading to hypersensitive reactions, thereby intensifying UTI symptoms.
Vitamin C: Vitamin C earns its place as an essential vitamin by boosting the body's immune system. It stimulates white blood cell production, the body's first line of defense against infections. Making bananas — packed with Vitamin C — a staple in your diet can potentially buttress your body's fortifications. However, concrete studies confirming its guaranteed effectiveness in UTI prevention are yet to be unveiled.
Dietary Fiber: Dietary fiber plays a pivotal role in promoting healthy bowel movements. Since constipation can indirectly worsen UTI symptoms by increasing bladder pressure, consuming fiber-rich bananas could help alleviate these symptoms. However, further research is required to substantiate these claims.
Zinc: Apart from potassium and vitamin C, bananas also contain zinc, a mineral that enhances the immune system functions. Some studies have shown that people with UTIs who took zinc supplements alongside their regular antibiotics experienced faster recovery compared to those who did not. However, it is valuable to note that high zinc intake might cause abdominal discomfort.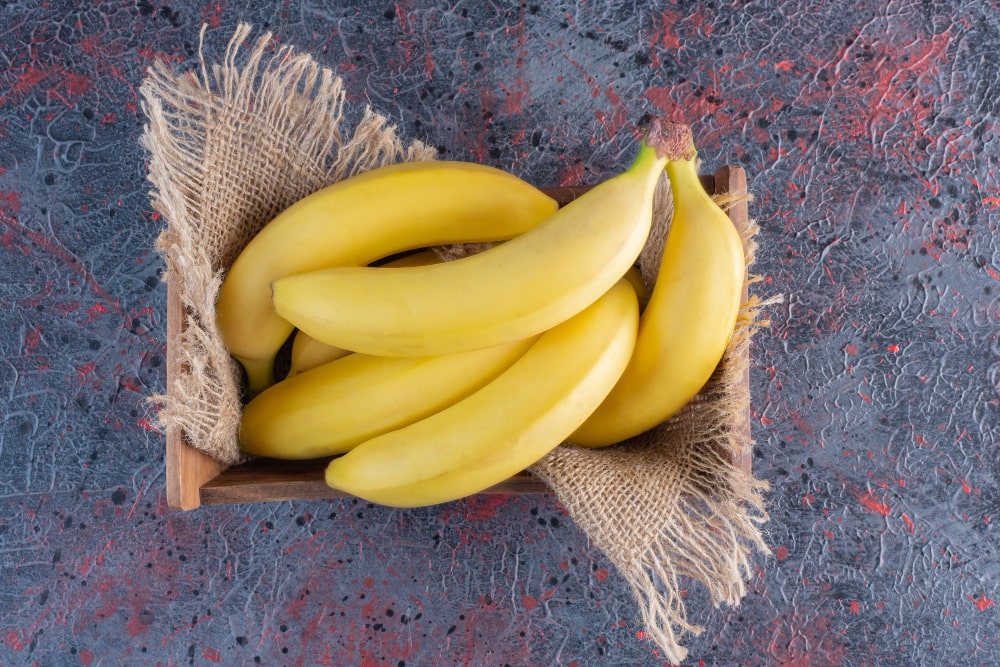 Bananas and Immune Health
Another notable aspect of bananas is their high content of antioxidants, like dopamine, which showcase powerful anti-inflammatory properties. There's ongoing research into the role that maintenance of low inflammation levels plays in preventing infections, including UTIs.
Read More: Best Cranberry Juice for UTI: Remedy for Urinary Tract Infection
Integration of Bananas in a UTI-Preventive Diet
Bananas can be easily incorporated into a healthy diet aiming at urinary tract infection prevention. They can be eaten raw as a snack, added to breakfast cereals or oatmeal, incorporated in salads, or used in baking as a natural sweetener. Bananas can also be used in making smoothies along with other beneficial ingredients like yogurt. It is known for its probiotics aiding in maintaining a healthy gut and immune system.
It's important to note that while bananas are a healthy fruit with potential benefits for UTIs they are not a treatment method. They should view as a part of a comprehensive approach to a healthy lifestyle and UTI prevention.
Compounding Factors: Lifestyle and Overall Diet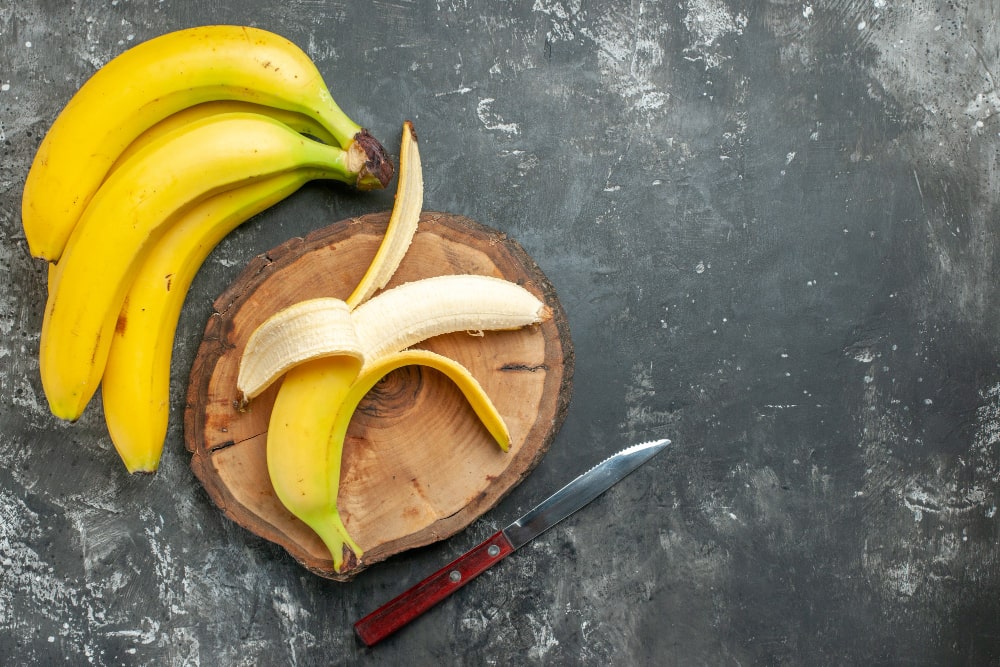 While bananas offer a unique blend of beneficial nutrients, it is fundamental to remember that maintaining overall health including urinary tract health involves several variables. Lifestyle factors such as adequate hydration, regular exercise, sufficient rest, along with a balanced diet, play a significant role in preventing UTIs. The daily consumption of a variety of fruits, vegetables, lean proteins, healthy fats, and whole grains can ensure a well-rounded intake of necessary nutrients that collectively work towards building a robust immune system capable of fighting off infections like UTIs.
Read More: Can a Yeast Infection Cause a UTI? How to Treat It
Balancing Act
As tempting as it might be to incorporate a high quantity of bananas in the diet when battling a UTI, the balance, as always, is key. Consuming bananas in excess can potentially overload your system with potassium, leading to hypersensitivity and bladder irritation. Typically, it is advisable to limit banana intake to one or two a day, depending on individual health conditions.
Conclusion
Bananas, when consumed moderately, can contribute to overall well-being and potentially improve certain UTI symptoms due to their nutritional profile. They are a healthy food choice that can help in the prevention and management of UTIs, with their fiber, vitamin C, potassium, and zinc content. However, they are not a substitute for medical treatment and should be part of a balanced diet, not a stand-alone cure. If UTI symptoms persist, seeking professional medical help is essential.
Overall, incorporating a variety of nutritious foods, drinking sufficient fluids, and keeping an eye on your intake of sugar, salt, alcohol, and fats are steps towards maintaining a happy bladder and urinary tract health. As always, it's crucial to remember that any dietary choices should make considering your overall physical well-being and health conditions.
Read More: Acupuncture for Neck Pain: An Effective Treatment Option?
FAQs
Can bananas cure a urinary tract infection (UTI)?
No, bananas cannot cure a UTI. Although they are full of essential vitamins and nutrients like Vitamin C and potassium that benefit overall health, bananas cannot replace medical treatments. If you suspect a UTI, you should seek professional medical advice promptly.
How can eating bananas benefit those with urinary tract infection?
Bananas are rich in fiber, which aids bowel movements. This can indirectly relieve UTI symptoms as constipation can exacerbate UTI symptoms by putting additional pressure on the bladder. Additionally, they contain Vitamin C, which supports immune function and might assist in combating infection.
Can the high potassium content in bananas negatively affect UTI symptoms?
Excessive intake of potassium can lead to bladder irritation, which might aggravate UTI symptoms. It is thus advised to consume bananas in moderation.