Oatmeal is one of the most popular breakfast choices among health-conscious individuals. It's packed with essential nutrients and can help support your weight loss journey if incorporated into a balanced diet. In this article, we explore the various types of oatmeal available and their benefits for weight loss, as well as provide helpful tips on how to make the most of your weight loss experience with oatmeal. Read on to learn more about the best oatmeal for weight loss!
Understanding Oatmeal and Weight Loss
Weight loss can be a difficult process, but it doesn't have to be! Making the right dietary choices can help you reach your goals safely and effectively. Oatmeal is one of the most popular breakfast options for people looking to shed some pounds. It's high in fiber, low in calories, and contains essential vitamins and minerals which make it an ideal choice for health-conscious individuals. Additionally, oatmeal is relatively cheap and easy to prepare.
Steel-Cut Oats: Your Weight Loss Companion
Steel-cut oats are made by running whole grain oats through steel blades that cut them into small pieces. This results in a texture that is somewhat chewy and nutty with a distinct crunch. Steel-cut oats also have a higher fiber content than other types of oats, making them an excellent choice for weight loss. Furthermore, steel-cut oats retain more nutrients and are less processed compared to other forms of oats.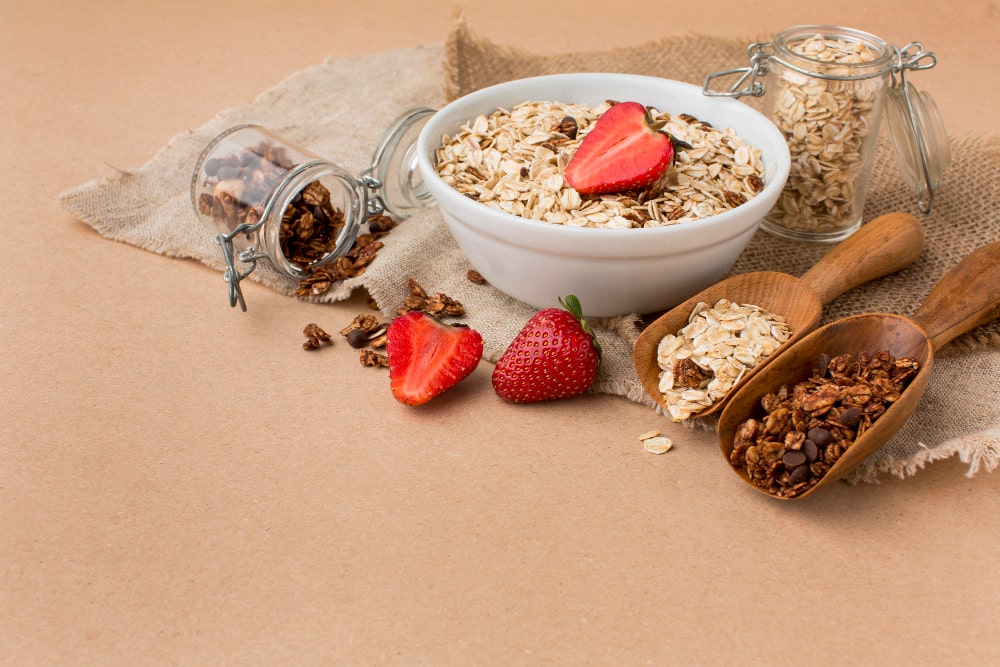 Read More: Are Pickles Good for Weight Loss? A Comprehensive Guide
Rolled Oats: A Versatile Option for Weight Management
Rolled oats (also known as old-fashioned or large flake oats) are steamed and rolled into flattened pieces. This process makes them quick and easy to prepare, as they only need to be cooked for a few minutes. They have a mild flavor with a soft texture, so they work well both in cold or hot recipes. Rolled oats are also packed with important nutrients such as calcium, iron, magnesium, zinc, antioxidants, and soluble fiber which can help you maintain a healthy weight.
Instant Oats: Convenience Without Compromise?
Instant oats have had some of the nutrients stripped away, so they are not as nutritious as other types of oats. However, they are still an excellent source of fiber and can help you be fuller for longer periods. Instant oats also require minimal cooking time, making them a great option for busy mornings. Just make sure to check the nutrition label for added sugar and sodium, as some varieties can be quite high in these ingredients.
Flavored Oatmeal Packets: The Tasty Temptation
Flavored oatmeal packets are becoming increasingly popular due to their tasty flavor options. While they are convenient and quick to prepare, they can be high in added sugar and other unhealthy ingredients so should be eaten sparingly. If you're looking for something more nutritious, try making your own oatmeal from scratch and adding natural flavors such as honey, cinnamon, or fruits.
Read More: 12 Best Fruits for Weight Loss: A Comprehensive Guide
Overnight Oats: A Nutrient-Packed, Time-Saving Delight
Overnight oats are a great way to save time and get a nutritious meal. They are prepared by soaking oats in water or milk overnight, which allows them to soften and become easier to digest. This also helps them release more of their essential vitamins, minerals, and antioxidants. Overnight oats are incredibly versatile; you can add different toppings such as fruits, nuts, or nut butters for extra flavor.
Adding Protein to Your Oatmeal
If you're looking for more protein in your oatmeal, try adding nut butters or Greek yogurt. Both of these ingredients are packed with protein and will help keep you feeling full for longer periods. Another great option is to make overnight oats with milk instead of water; this will add some extra calcium and protein to your breakfast.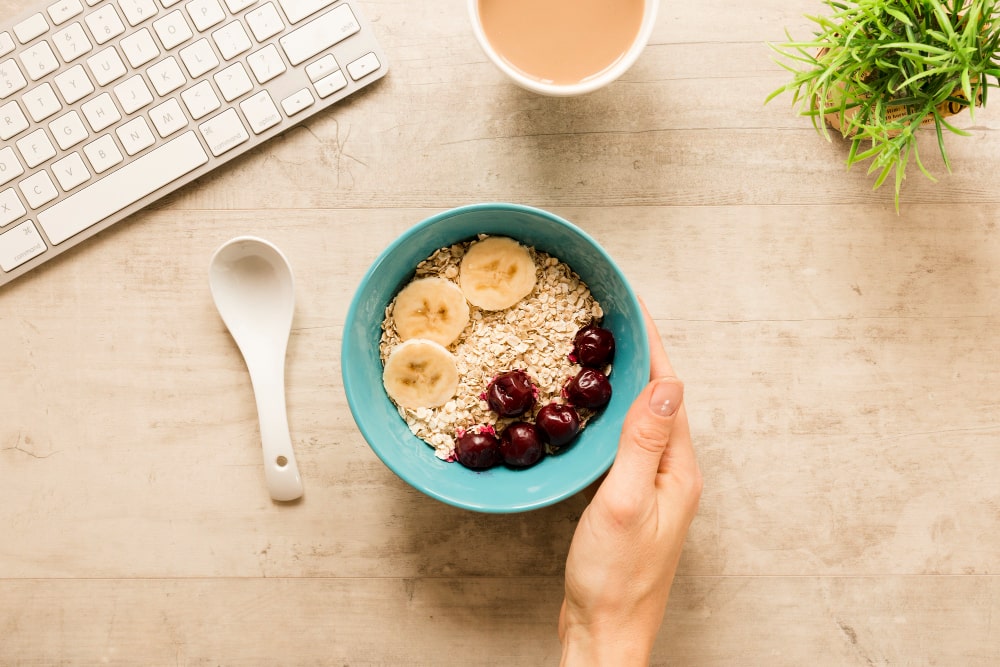 Incorporating Fruits and Nuts for Extra Flavor and Nutrients
Adding fruits to your oatmeal is an easy way to add some natural sweetness and extra vitamins and minerals. Bananas, blueberries, strawberries, apples, pears, peaches, cherries – the possibilities are endless! For a boost of healthy fats and fiber, try adding some nuts such as walnuts, almonds, or cashews.
Read More: Is Salmon Good for Weight Loss? Benefits, Connection & More
Oatmeal vs. Other Breakfast Options: Is oatmeal better than other breakfast options?
When it comes to breakfast options for weight loss, oatmeal has several advantages over other choices such as cereal or toast with jam. Oats are high in fiber, which helps you feel fuller for longer and delays the absorption of glucose in your bloodstream. Additionally, oatmeal is packed with essential vitamins and minerals such as calcium, iron, magnesium, and zinc. When enjoyed without added sugar or unhealthy toppings, oatmeal can be an excellent choice for weight loss.
Creating a Balanced Oatmeal Bowl: Tips and Tricks
If you want to get the most out of your oatmeal, try creating a balanced bowl. Start with half a cup of oats and add one to two tablespoons of nut butter for extra protein and healthy fats. Top it off with some fresh fruit or a handful of nuts for added flavor and texture. You can also add chia seeds or flaxseed meal for an extra boost of omega-3 fatty acids.
Using Oatmeal for Pre- and Post-Workout Meals
Oatmeal is an excellent option for both pre-workout and post-workout meals. For a pre-workout meal, try making overnight oats with milk and adding some nut butter or Greek yogurt for extra protein. This will help give you the energy you need to power through your workout. For a post-workout meal, try making oatmeal with protein powder or adding some nut butter for extra amino acids. This will help repair your muscles and replenish your energy stores.
No matter what your goals are, oatmeal can be a great addition to your diet. With its impressive nutritional profile and versatility, you can create delicious meals that will help you reach your health goals without compromising on taste. Give it a try today and see how oatmeal can become your new weight loss companion!
Read More: 15 Best Essential Oils for Weight Loss: How to Use It & Benefits
Conclusion
In conclusion, oatmeal is a versatile and nutritious superfood that can be used to support a variety of health goals. Whether you are looking for an easy-to-prepare breakfast or a pre-or post-workout meal, oatmeal has got you covered. With its high fiber content and variety of flavors and toppings, making oatmeal part of your diet is a simple and delicious way to boost your health. So why not give it a try today and see how oatmeal can become your new weight-loss companion?
FAQs
Can I add sweeteners to my oatmeal for extra taste?
Yes, you can add a little honey or maple syrup to your oatmeal if you prefer a sweeter taste. However, it is important to keep track of the added sugar and watch your portion size in order to stay within your daily calorie goals.
Does oatmeal still have nutritional value after cooking?
Yes, oats are still packed with essential vitamins and minerals after cooking. However, some of the nutrients are lost during the cooking process, so it is best to consume oats that have been minimally processed and cooked in a short amount of time.
Can I add alcohol to my oatmeal?
No, we do not recommend adding alcohol to your oatmeal. Alcohol can be detrimental to your health and should not be consumed in excess. Furthermore, alcohol can interfere with the absorption of essential nutrients in your oatmeal. Therefore, it is best to avoid adding alcohol to your oats.
Can I eat oatmeal if I am following a vegan diet?
Yes, oatmeal is a great option for vegans as it is dairy-free and plant-based. Just make sure to check the ingredients list on any flavored oatmeal packets for added sugars or animal products. Additionally, try adding nut butter or Greek yogurt for extra protein and healthy fats.
Can I make oatmeal without milk?
Yes, you can make oatmeal with just water or another dairy-free milk alternative. You can also try adding nut butter or Greek yogurt for extra protein and healthy fats.